Don't Let Canvas Boat Cover Problems Ruin Your Boating Adventures! 
Visit Our Store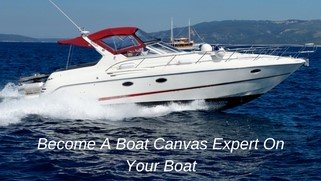 What Boat Canvas Problem Are You Trying To Solve?
Find replacement parts for your canvas

Decide what can and can't be repaired

Are you making your own boat canvas and need to make purchases to complete your project

Do you need tips on how to care for your boat canvas and locate quality products

Learn to evaluate boat covers from big box manufacturers

Navigate buying and planning decisions for new boat canvas purchases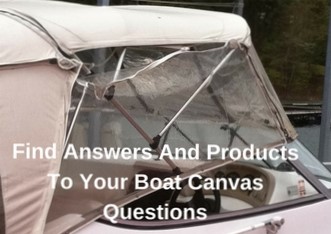 Depending on the nature of your canvas boat cover problem, you may be able to fix the situation quite easily and affordable.  I'm here to help you understand your options and also present to you, my very own boat canvas repair solution, patented EZ-Xtend Boat Zippers.
EZ-Xtend Boat Zippers
The new easy to use Patented marine zipper solution that adds one inch instantly to your shrinking boat canvas and relaxes the fit instantly!
I'm Tammy Hampton, known to many as the boat "Cover Girl."
It would be so great if you could walk into my shop and we could talk, but since that may not be possible I hope to become your long distance canvas lady. 

I'd like to partner with and guide you in such a way, that you will have the knowledge you need to protect your investment and become a repair expert on your own boat canvas.  
To learn more about my story or to contact me, visit my boat cover support page.
OR

Visit Our Store
Explore the links on the left side of the page under "Boat Canvas Advice" for my take on a wide variety of products available on the market today.
Feel free to contact me with any questions you have about boat cover repair.



Your boat "cover girl",

Tammy Hampton
Be Sure to Check Out All Our EZ-Xtend Boat  Zippers Products!!
EZ-Xtend Boat Zippers
EZ-Xtend Boat Track
EZ-Xtend Drip Shields