Is your boat canvas Shrinking?
Try EZ-Xtend Boat Zippers Instead of Boat Canvas Snap Extenders!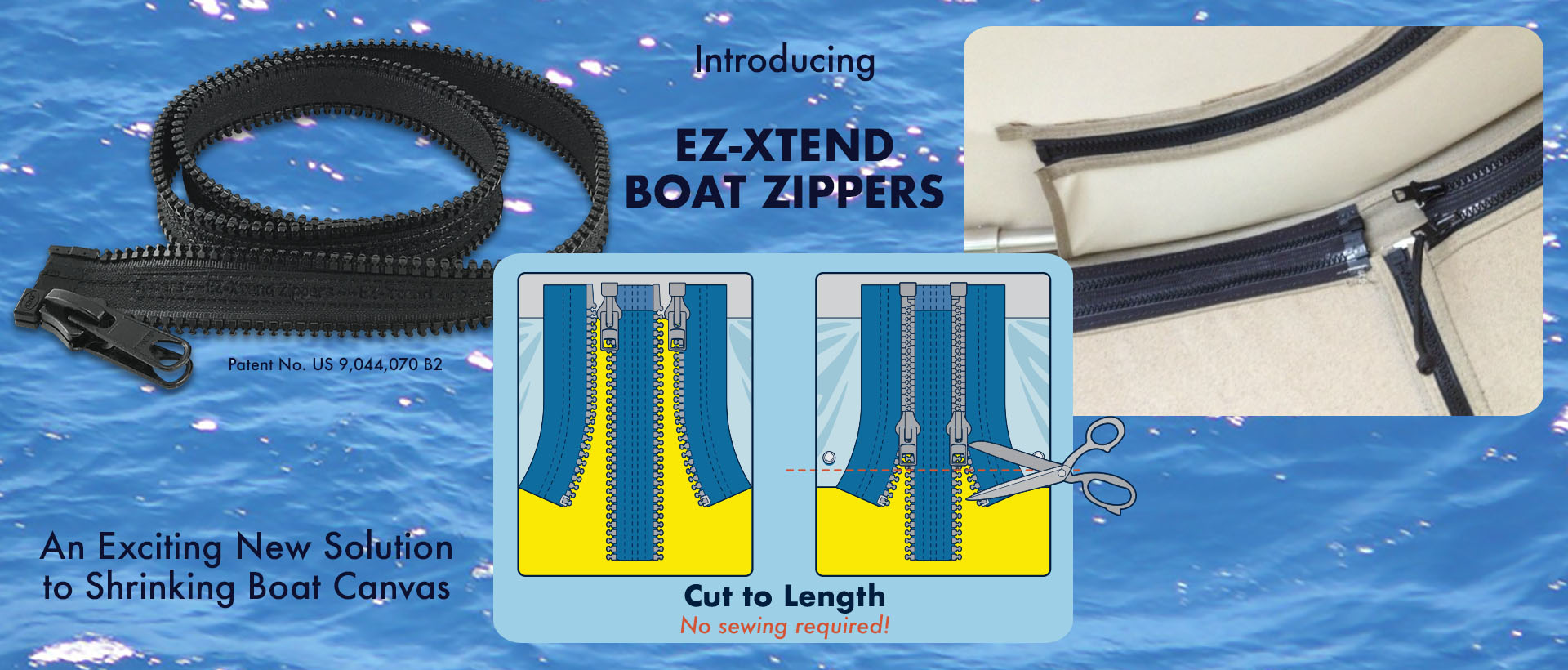 ---
Instantly Relax The Fit! 
---
     EZ-Xtend Boat Zippers Help By:

Adding 1" instantly where needed

There is no sewing required

Making your boat enclosure operational again

Using EZ-Xtend Boat Zippers instead of marine canvas button extensions restores your canvas to it's original position and secures and fastens in a way boat cover snap extenders never could. 

EZ-Xtend Zippers are 1" in width. If needed, you can also use more than one EZ-Xtend Zipper mated together in order to fill wider gaps between your zippers.


Providing a dry and comfortable boating adventure for your friends and family

You can easily determine what zipper size you need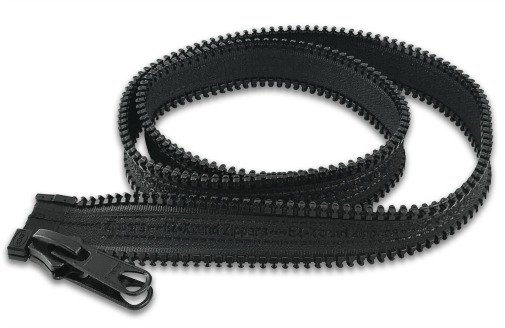 ---
Do any of these photos look like your shrinking boat canvas?  
Try EZ-Xtend Boat Zipper to relax the fit instantly!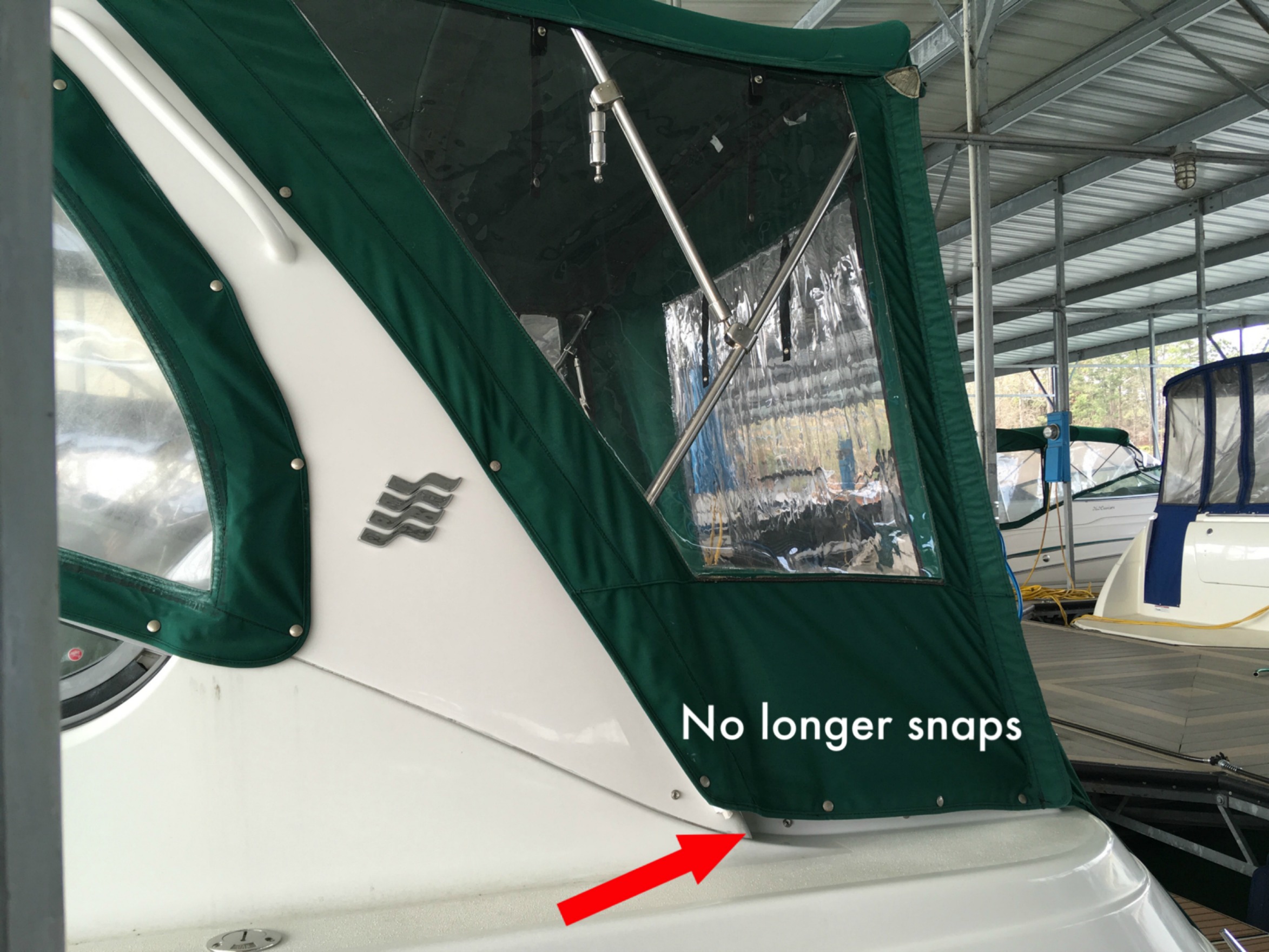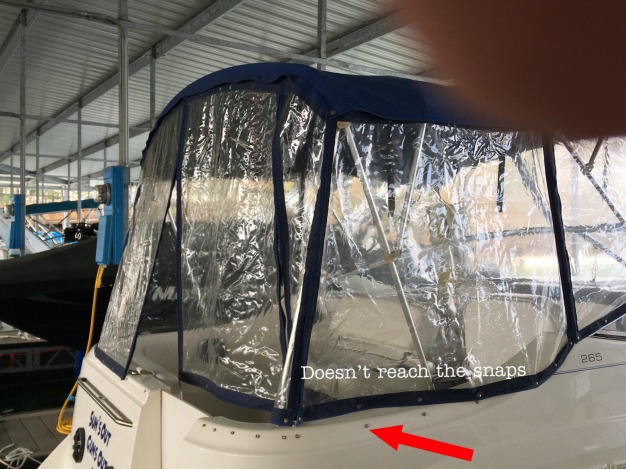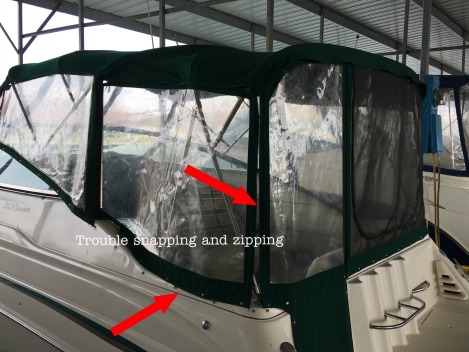 ---
Here is a close up of how an EZ-Xtend Boat Zipper works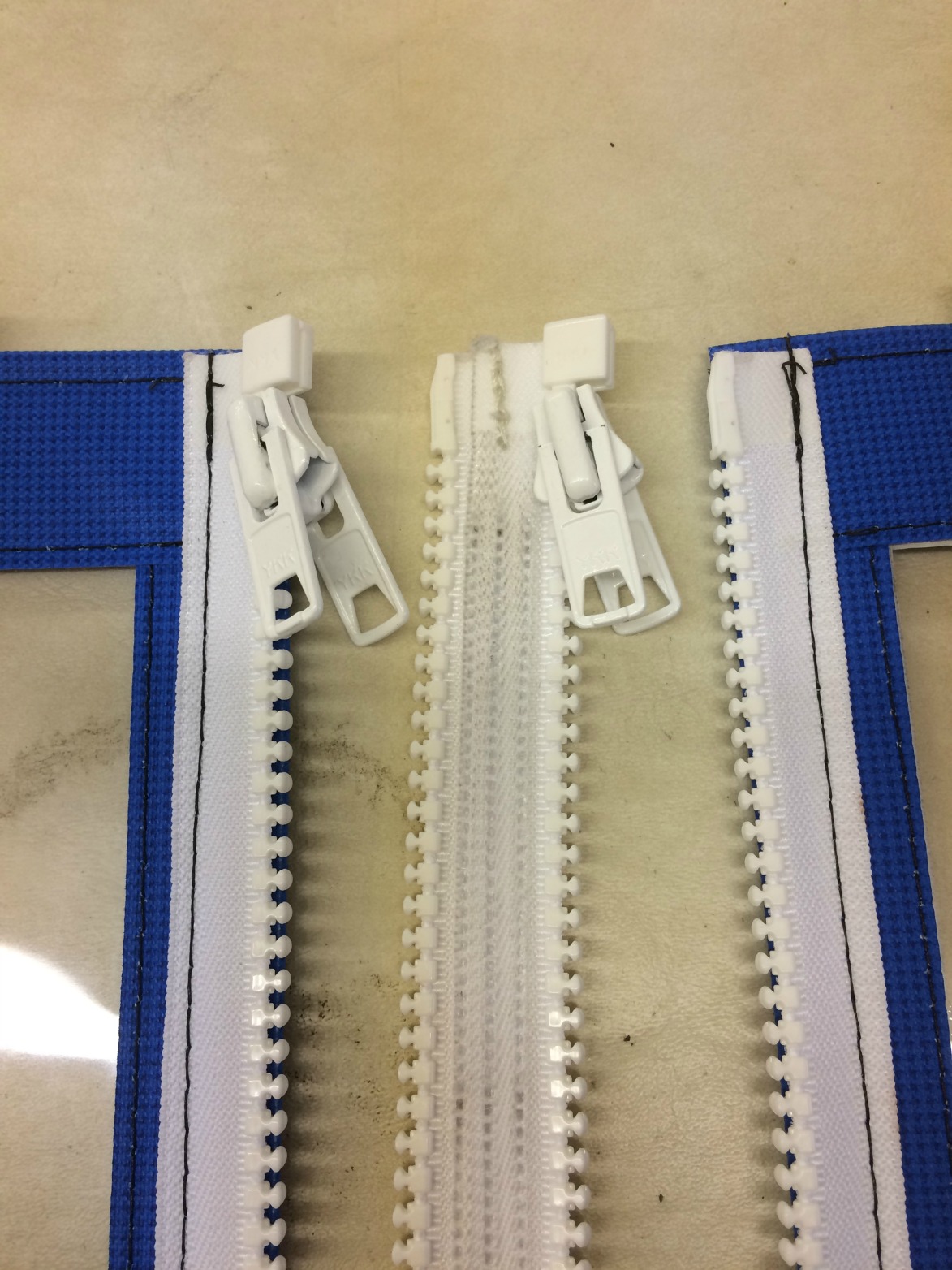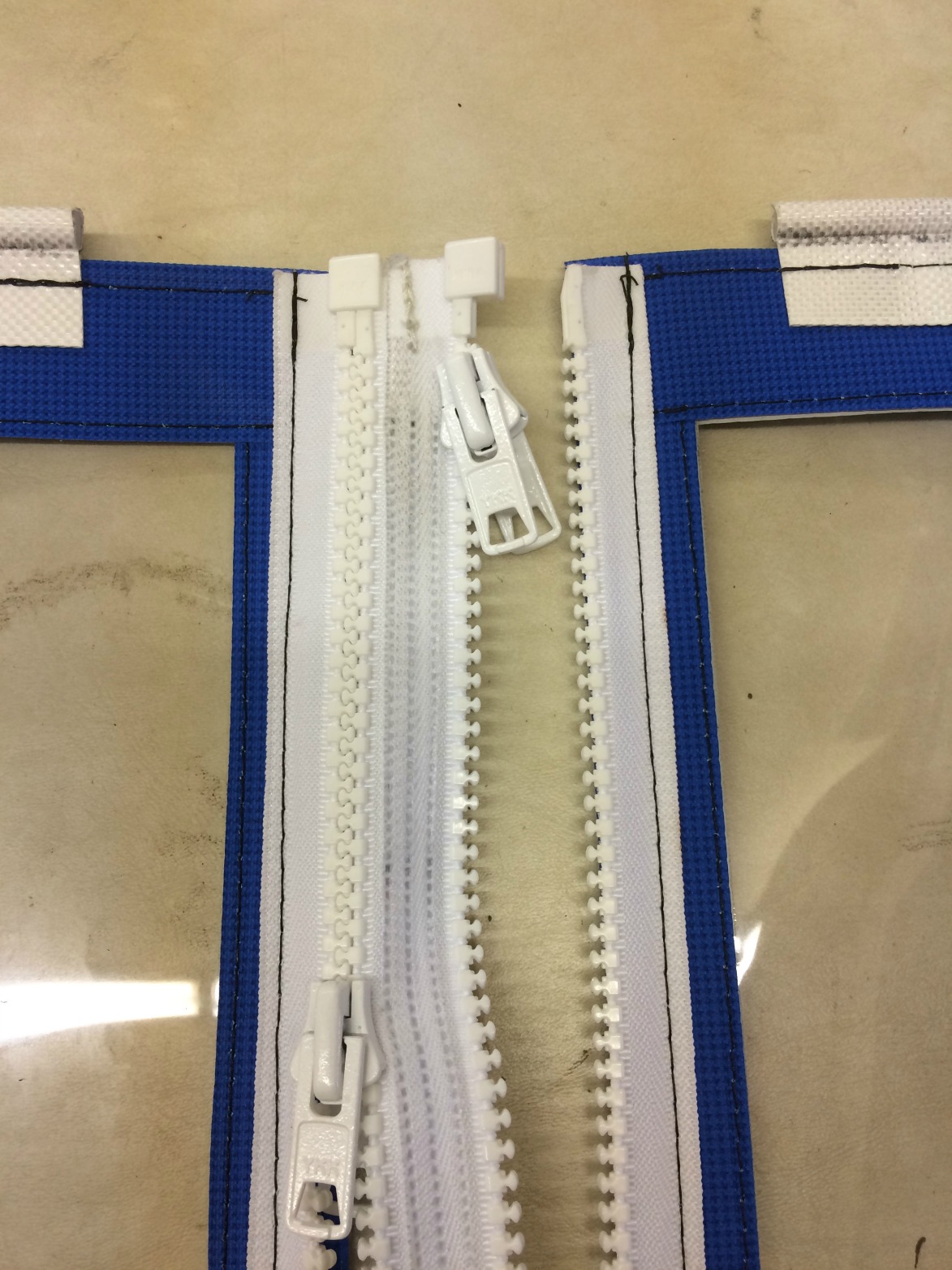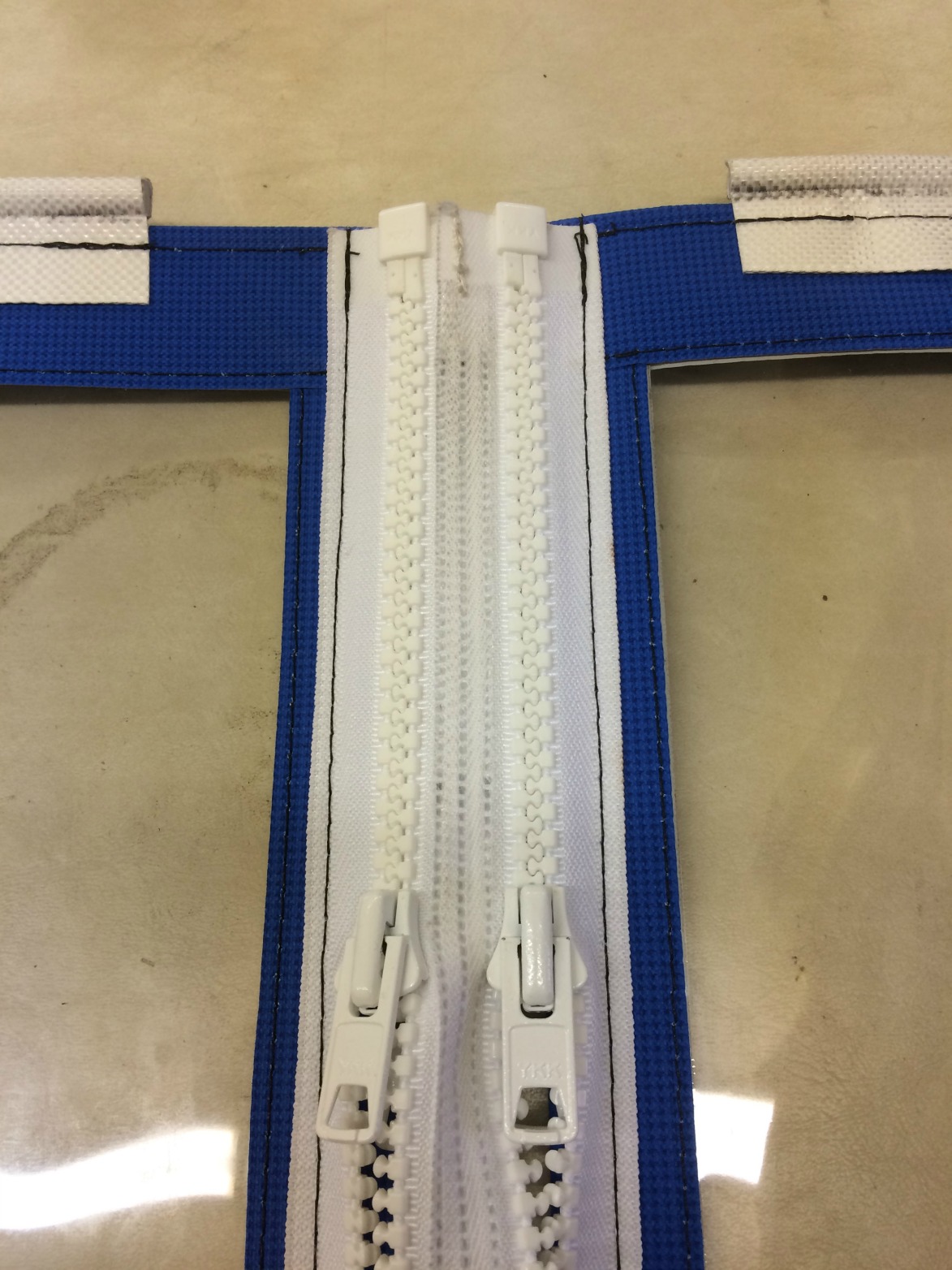 ---
---
what Size Zipper Do You Have?
The safest way to tell what size zipper is on your boat is to inspect the zipper pull.  The tab you grab onto with your thumb and forefinger are the secret.  Watch the video below and learn how!!!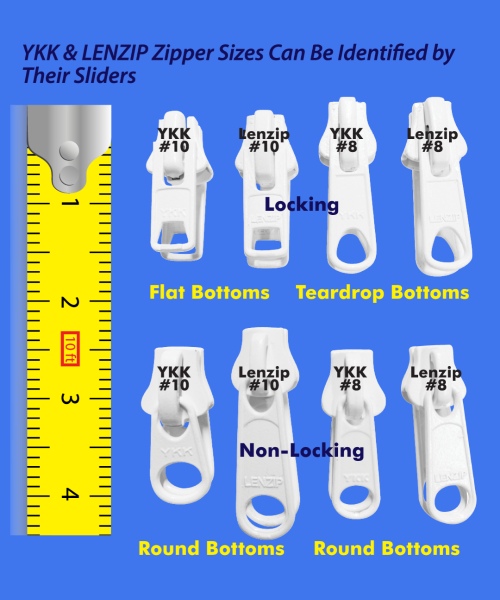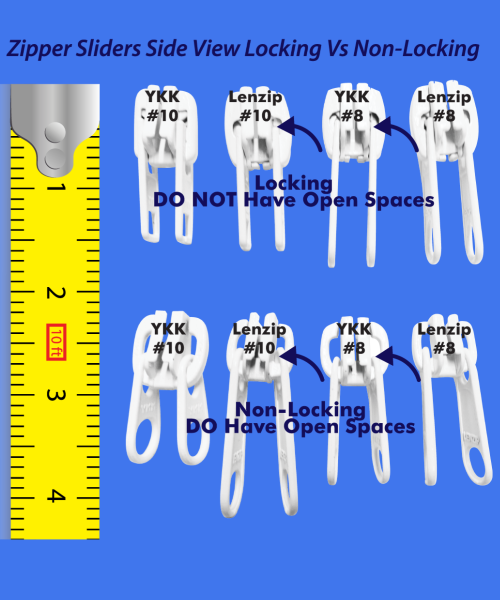 Finally, if your still having trouble identifying your zippers, reach out to us
and we can send a mini sample of the two sizes.
Use the Contact Us Form
---

---
See Patented EZ-Xtend Boat Zippers before and after photos on the Sea Ray below!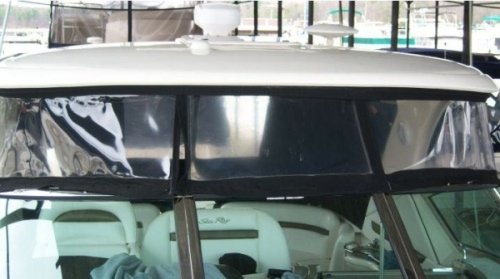 A Sea Ray boat cover before using our zippers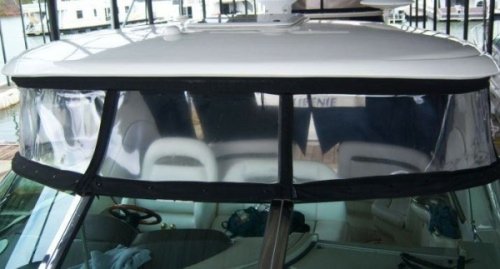 A Sea Ray boat cover after using our zippers
---
Happy EZ-Xtend Boat Zipper Customer!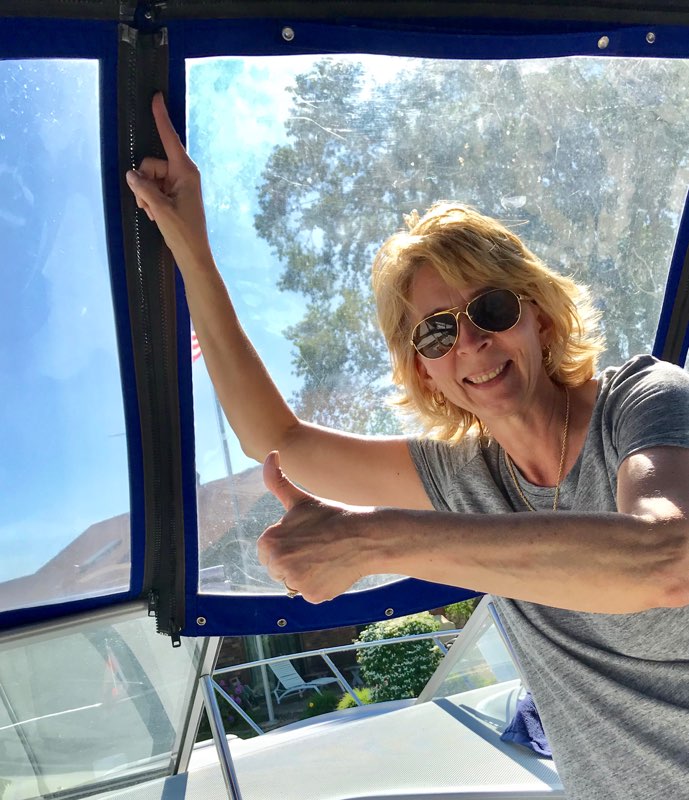 EZ-Xtend Boat Zipper Customer Lisa
I received an unexpected text one weekend not too long ago with the photo pictured above. 
It said: "Dear inventor of easy extend zippers, you are a genius!  You are my hero.  I bought three of them from you last week.  I just installed the first one by myself.  I am a 53 year old woman.  It was easy.  Now I can close the canvas on my 30 foot cruiser in Harrison Township, Michigan.  Thank you, thank you!!!
I can't tell you how pleased I was to hear this news!  She went on to tell me that she had actually broken a finger struggling with her canvas.  
Not a problem anymore!  Thank you, Lisa, for sharing your story!  
---
See what Gary, a Sea Ray Boat owner, has to say about EZ-Xtend zipper extender!

---
Evaluate Your Old Zippers!

---
Run your fingers across the zipper teeth: 

If the teeth feel crumbly and your finger comes away chalky, it is definitely time to replace. 

If your teeth have eroded and look small and are without definition, replace the zipper.




If the zipper has broken or is missing retaining box or pin, replace the zipper. Boat zippers need to be checked regularly for these problems.



EZ-Xtend Zippers can be a helpful repair  instead of snap extenders when your old zippers are still in good condition, so it is important that you take the time to evaluate the old zippers. 
Important! EZ-Xtend Zippers do not decrease the likelihood of zipper failure. They are designed to correct fit and provide other repair assistance.
---
3 Methods To Determine Zipper Teeth Size
---
Use the zipper slider tabs to determine the size.
Print this 

Actual Size Zipper PDF

, take it to your boat, and follow the instructions. 
Use the form on the

Contact Us

page and request a mini sample of both zipper teeth sizes and take them to the boat.
---

---
PLEASE READ Before Ordering!
---
Evaluate your old zippers for strength and integrity (see instructions above).

EZ-Xtend Boat Zippers are compatible with YKK and Lenzip, but not RiRi.

Know what size zipper you need before ordering (see instructions above) If unsure, order a sample using our contact us page.  

Zippers are to be cut to length on your boat.

EZ-Xtend Zippers are only usable on completely separating zippers. They cannot be used if one end of your zipper is sewn shut.

You will receive installation instructions.
---
questions about EZ-Xtend Boat Zippers?
---
Use the "Ask a Question" form at the bottom of this page.  Please include your email address.
We'd love to use your questions on our website to help educate our future visitors!  
If you prefer to remain anonymous, or don't want your communication published, please mention this on your contact form.

YKK is a registered trademark of YKK
Lenzip is a registered trademark of Lenzip
Riri is a registered trademark of Riri
---
Do You Have a Question You Would Like to Ask About EZ-Xtend Boat Zippers or Marine Zippers?
We'd like to help you find a solution! You just might be able to help someone else trying to solve the same problem. Please include your email address, we may choose to contact you directly with an answer to your question.
What Questions Have Other Visitors Asked?
Click below to see contributions from other visitors to this page...

---
Be Sure to Check Out All of Our EZ-Xtend Boat Zipper Products!!
EZ-Xtend Boat Zippers
EZ-Xtend Boat Track
EZ-Xtend Drip Shields
---
Please come visit me at Cover Girl Marine Canvas & Upholstery to see some of our awesome work!