10 Tips for Extending
the Life of Your Eisenglass!

---
Is Your Eisenglass Shrinking?
Relax the fit with EZ-Xtend Boat Zippers
---
While you're here learning about caring for your eisenglass, we hope you'll also take time to learn more about our EZ-Xtend Boat Zippers. It's a great little zipper invention that helps you add one inch instantly and relax the the fit of your shrinking boat enclosure.

Here's Our EZ-Xtend Boat Zipper in Action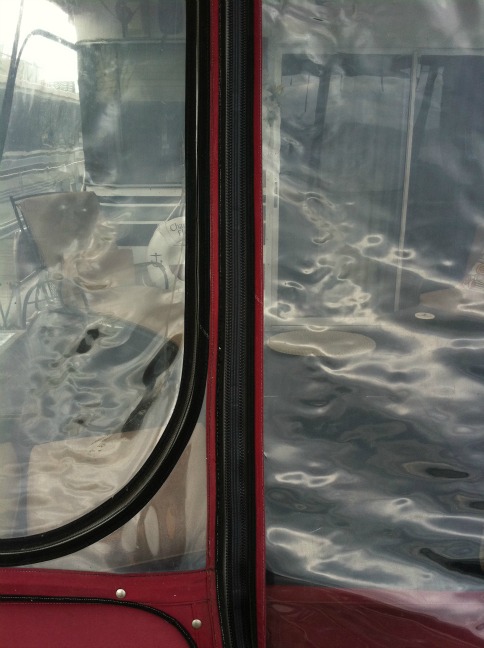 ---
EZ-Xtend Boat Zippers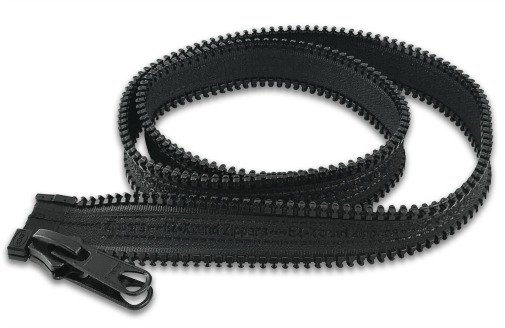 ---
Cleaners
---
| | |
| --- | --- |
| 210 Eisenglass Cleaner | 210 Plastic Scratch Remover for Eisenglass |
| | |
| --- | --- |
| Imar Eisenglass Polish | Klear to Sea |
---
Eisenglass Tips
---
As promised, here are our tips on caring for your Eisenglass:  

1.     When you aren't using your boat, remember to keep your canvas snapped into place.  This helps to slow down shrinkage and also keeps your vinyl wrinkle free.
2.     Clear vinyl can easily burn when lying against metal bimini top legs.  You can prevent this by using bimini stand offs or bimini sox's.
3.     Rolling up clear vinyl enclosure panels is hard on the panels, but leaving them rolled up for extended periods of time can permanently damage the vinyl.  This happens when water gets trapped in the rolls and clouds the vinyl.  Most of the time the clouding disappears, but occasionally this is permanent.
4.     Before rolling up and securing your enclosure panel, try using a towel-wrapped dry pool noodle to roll the plastic onto.  This helps keep the vinyl from creasing and sagging in warm weather.
5.     Store your boat enclosure panels clean and dry with towels or sheets between them.  If you can't store them flat, try rolling them up onto 3 towel-wrapped dry pool noodles. This keeps them from collapsing and creasing.  Creases in the vinyl can actually crack when an attempt is made to straighten them out during cold weather. 
6.     Indentations caused by storage will usually come out of the plastic over time. 
7.     Burns, UV degradation, and scratches cannot be removed from clear vinyl.  Light scratches can be improved, but never fully removed. 
8.     If you just can't stand looking through that old vinyl any more, maybe you should consider having your clear vinyl replaced.  As long as the snaps, fabric, and zippers are still in decent condition, it's a less expensive solution than replacing the entire enclosure. 
9.     When cleaning your eisenglass, use products designed for the job.  Imar, 210, and Davies Klear to Sea are good choices.  Steer clear of Coleman fuel, Rain-X, and other products not designed for the job.  Good, light scratch removers are Novus, Imar and Meguires. 
10.  Be very careful when cleaning your boat with chemicals.  Splashing can cause damage to clear vinyls.
---



Tip:  The very best thing you can do for your vinyl is keep it clean,

dry, and treated with high quality products designed for use on

flexible clear PVC. 

---
Click on boat enclosures or pontoon boat enclosures for more great tips and advice.  
This website is loaded with helpful information for you and your boat canvas!
---
Be Sure to Check Out All of Our EZ-Xtend Boat Zipper Products!!
EZ-Xtend Boat Zippers
EZ-Xtend Boat Track
EZ-Xtend Drip Shields
---
Please come visit me at Cover Girl Marine Canvas & Upholstery to see some of our awesome work!