Need Boat Cover Support?


Contact Us!

---
About Tammy Hampton,
the "Cover Girl"
---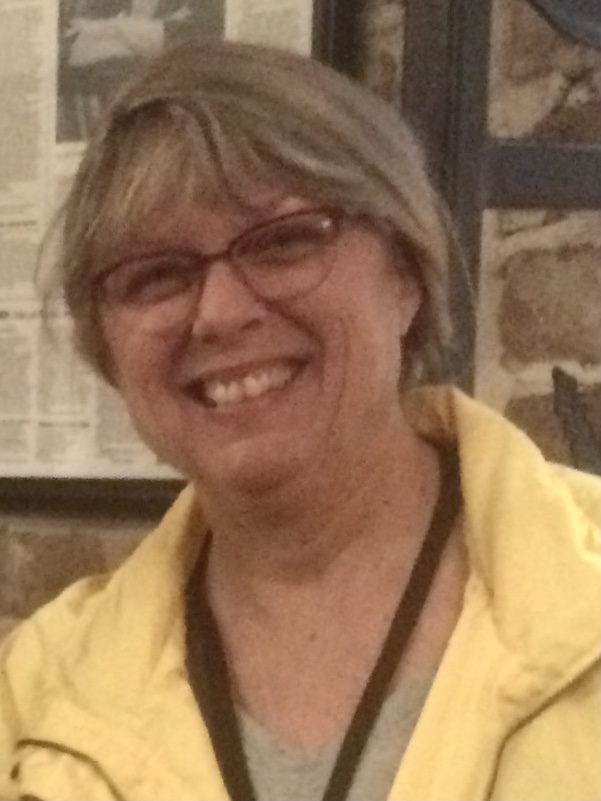 I started my fabricating career more than 27 years ago while living aboard a 24' custom built sailboat in South Florida. I wanted a job I could travel with, so I became an apprentice in a local canvas shop for $4.63 an hour.
I had no idea that fabricating was my gift!
I love my career! I have a passion for "dressing out" my customers' boats and helping them a little along the way with boat cover support.
EZ-Xtend Boat Zippers came about when a customer asked me, "Tammy, can you do something about the snaps in my enclosure? They just won't snap". I told him I'd take a look. It was on that boat that I had a light bulb moment and realized it was a spacer zipper that he needed, not a snap extender.
I surprised him with the results, which you can see here on my website. Needless to say, he was very pleased!
It is my sincere hope that EZ-Xtend Boat Zippers can also provide solutions for your frustrating problems, thus prolonging the life of your canvas and making your boating life a little easier.
Happy Boating!
Tammy Hampton
Your "Cover Girl"
---
Our Team & Shop
---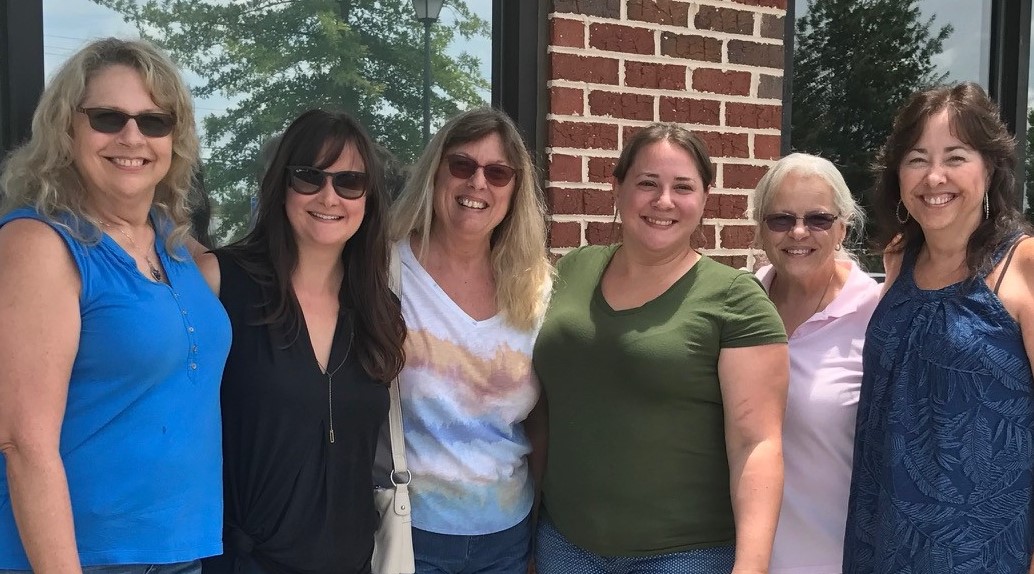 Here is part of our group out for a "business" lunch! :)
---
Tricia

Tricia is our shipping/store manager. She takes care of our customers! She loves her family, friends, and her Griffon dog. She also enjoys puppies, music, fast cars, and boats. She is a wonderful asset to our business.

---
Dottie

Dottie is our EZ-Xtend Boat Zipper and Strap maker extraordinaire!  She does such an awesome job with our incredible straps and zippers. We could not manage without her.  She enjoys spending time with her husband, Dirk, and traveling in their RV.  

---
Sarah

Sarah is my lead fabricator in the shop.  Sarah couldn't be any happier than when she is sewing.  Well except maybe when she's with her family. Sarah has a love of fashion, lake life, and being a mom. She has a beautiful stitch and puts her heart into everything she sews and it shows. We are sew glad (pun intended) to have her here at Cover Girl!

---
Gail

Gail is also one of our fabricators.  Gail has been popping in to sew for a few years now, and we love her work!  She loves to sew, just like the rest of us.  She produces beautiful work and has a terrific work ethic. When Gail is not sewing, she and her husband, Mike, are out on the lake wakeboarding and waterskiing. They are the ones in the ski nautique, you just never know which one they will be in!

---
Judy

Judy is our IT manager for all things internet related. When she's not working, she enjoys spending time with her family, friends, and dogs.  She and her husband, Tom, love going to the beach for much needed sand between their toes!
---
Suzanne

Suzanne is part of our IT team and takes care of all things web related.  She enjoys spending time with her husband, Bob, and her dog, Nutmeg.  They also enjoy hiking and exploring nature trails together.
---
Mary




Mary is part of everything, manufacturing, web development, and anything else we need to put her on, she's multi-talented.

She loves the ingenuity and quality of Cover Girl and EZ-Xtend products and looks forward every day to working with the team. Mary is a long-time resident of South Hall County. She enjoys the lake sights and sounds, and especially enjoys the wildlife around the lake.
Charley at the Shop!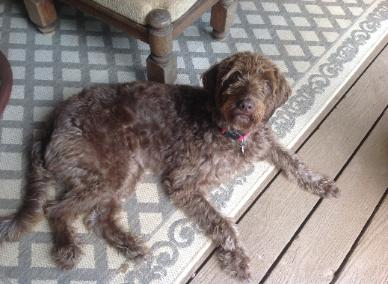 Charley is our guardian puppy!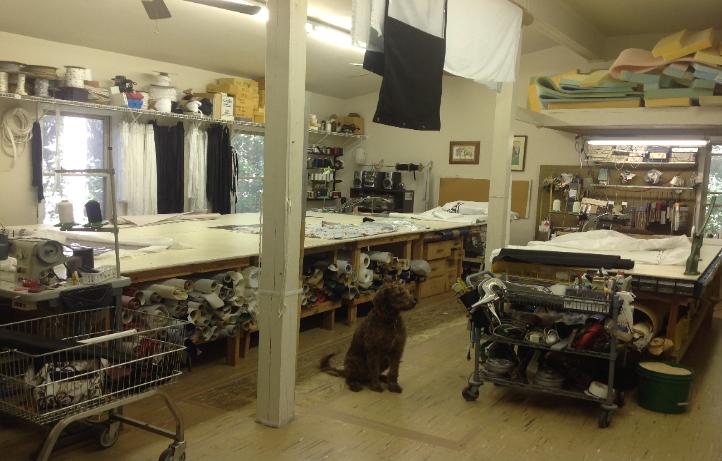 She enjoys barking at everybody and laying in everyone's way.
---
Boat Cover Support
---
Need boat cover support or advice? Looking for something you can't find? 
Take a look at our boat canvas solutions information or contact us by using the form below. 
Our entire site is dedicated to boat covers: buying them, repairing them, having custom-made designs created and so on. We're delighted to help in any way we can!

---
One More Thing
---
Here is what we can't do for you. We can't build a custom boat cover unless we have the boat here.
We also don't duplicate old covers, it's really in your best interest and ours. We want you to have canvas you can be proud of and we want to build canvas we can be proud of.
We can do repairs of all type, so if you can't find someone locally, we welcome you to send us your cover for repairs.
Just fill out this simple form to contact us at canvas-boat-cover-and-repair-advisor.com.
---
---
You may be wondering why you don't see a contact phone number on this website.

The reason is that during the day we are running a full time, crazy busy canvas & upholstery shop. It takes so much focus and attention that we try to stay off the phone as much as possible in order to be productive.
Rest assured, we are monitoring email randomly throughout the day and always watching for your contact forms to come in. We respond as quickly as possible, and always have your best interests in mind.
Best of all, when we respond via email, you will get the phone number in the return response and can call anytime day or night! Just kidding, we prefer day time phone calls. So please contact us if you need anything, because we're here and available to help you.
---
PLEASE NOTE: If your communication will be useful to our future visitors, we reserve the right to publish your inquiry as a "Question and Answer Reader Letter" page.
If you would prefer to remain anonymous, or not have your communication published at all, that's fine. Please mention this when you fill in the contact form.
Best Regards,
Tammy Hampton

Please come visit me at Cover Girl Marine Canvas & Upholstery to see some of our awesome work!