Boat Repair Blog
The Boat Repair Blog (site blog) of Canvas Boat Cover and Repair Advisor. All our boat cover repair articles appear here.
You can subscribe to "read" our feed using the RSS buttons on the nav bar of every page.
Link to us, or share a page using FaceBook or Twitter, with the convenient buttons located at the foot of every page.
Thanks for visiting!
Sep 10, 2019
Where can I find the connector shown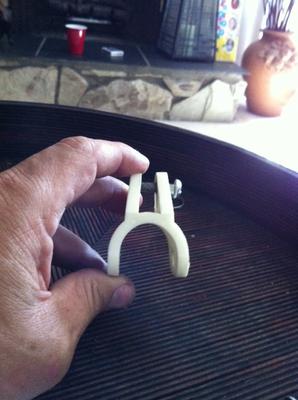 I'm having a difficult time. No one seems to carry a part i need to connect a bimini frame with outside eye ends to the windshield frame on my Bayliner
---
Be Sure to Check Out All of Our EZ-Xtend Boat Zipper Products!!
EZ-Xtend Boat Zippers
EZ-Xtend Boat Track
EZ-Xtend Drip Shields
---
Please come visit me at Cover Girl Marine Canvas & Upholstery to see some of our awesome work!