EZ-Xtend Boat Zipper Actual Size Printable Photos
Click on the photo below to print this page as a handy guide and take it to your boat.  
Lay your zipper teeth on top of the photos below to determine what size  zippers you have. The zipper examples below should print 2" wide to be accurate.        
  EZ-Xtend Boat Zippers are available in #8 and #10 only.
  Cut to length sizes include 35, 59" and 95"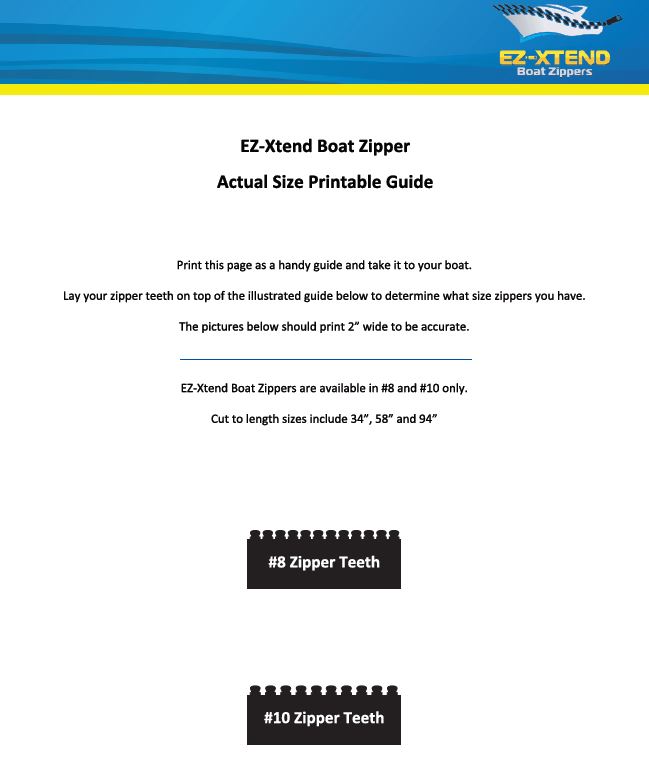 ---
Be Sure to Check Out All of Our EZ-Xtend Boat Zipper Products!!
EZ-Xtend Boat Zippers
EZ-Xtend Boat Track
EZ-Xtend Drip Shields
---
Please come visit me at Cover Girl Marine Canvas & Upholstery to see some of our awesome work!